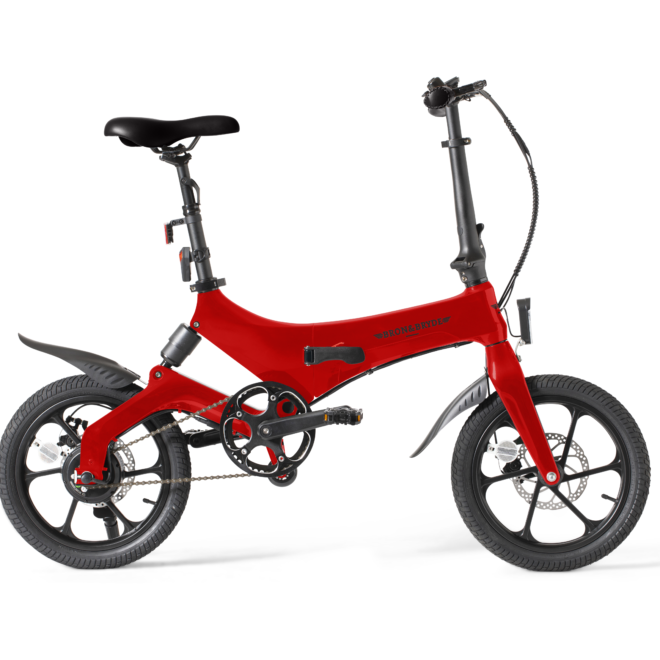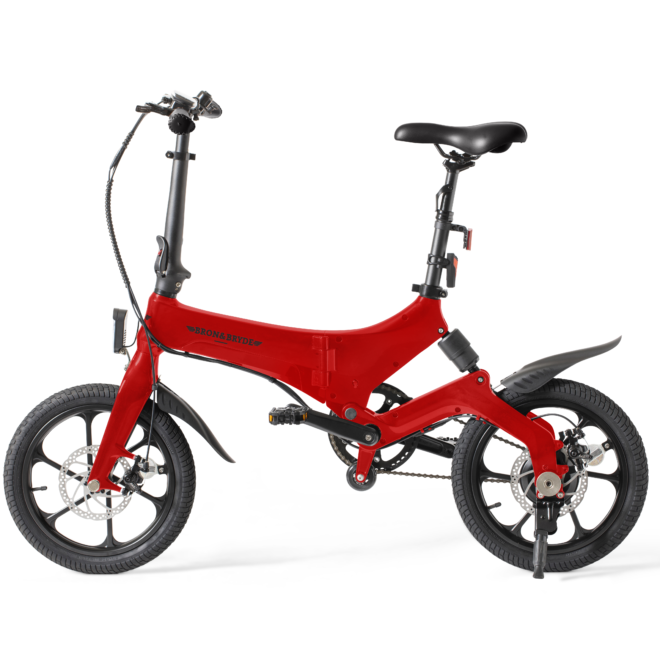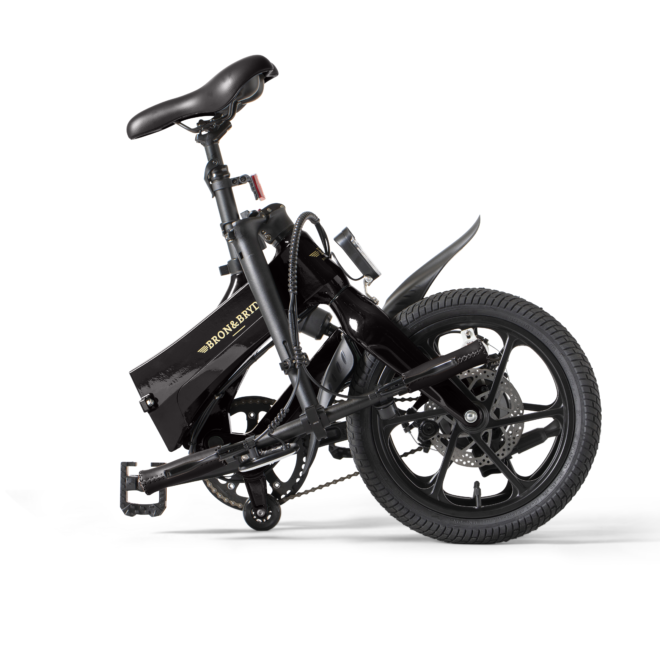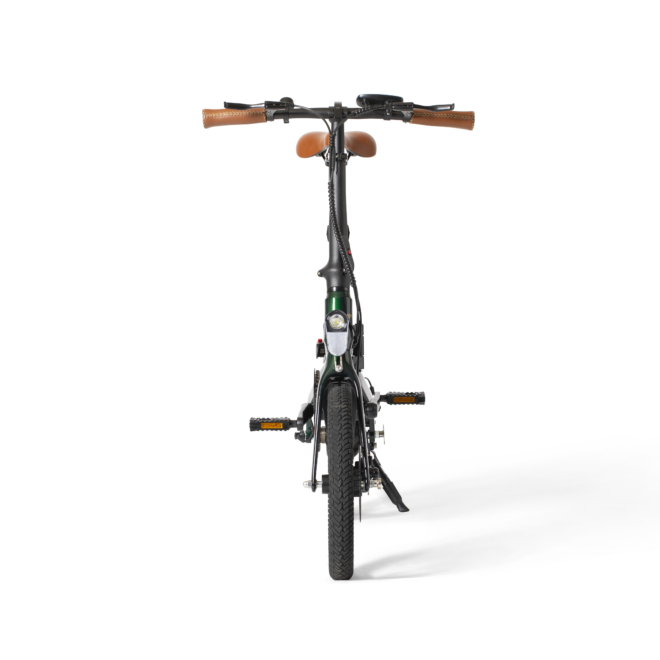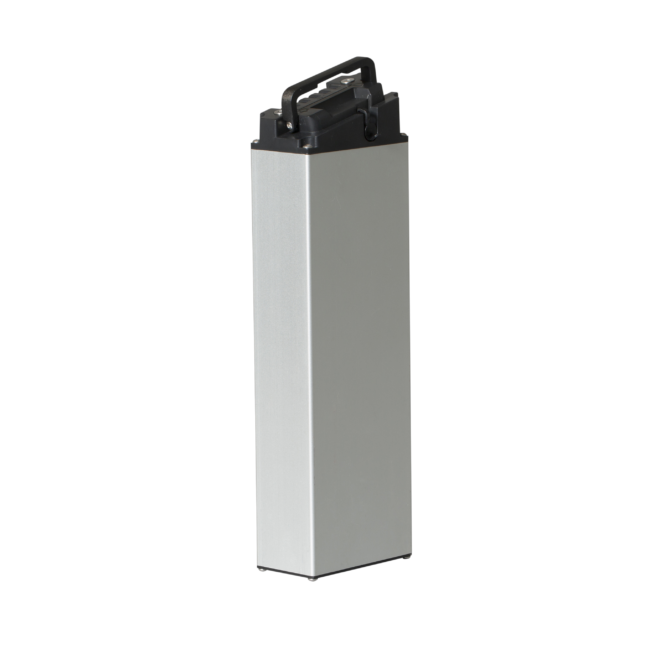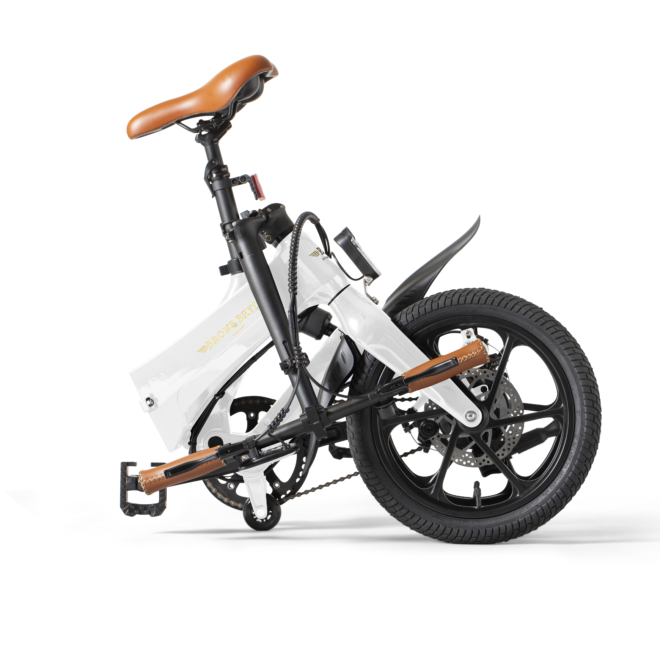 An amazing attitude with an extravagant design
Technical excellence for the ultimate driving pleasure
Easy to fold and trolley wheel for effortless transportability
— Delivered within 2 business days
— Ready to use
— 2 Years Warranty
— Full Specifications

The foldable design icon
With his stunning design and beautifuly streamlined and seamless frame your Elias is a real eye catcher.

Lightweight and Ultra Durable
Thanks to the use of lightweight magnesium alloy, Elias only weights 17,4 kg and is easy to manoeuver and carry.



Easy to fold and to handle
The Elias e-bike is easily and rapidly foldable in no more than 3 steps. Elias packs away perfectly for transport or storage in car trunk, boats or motor-home. The built-in magnet helps it stay securely folded. You can take your Elias wherever you go.

Superior comfort and quality
Elias has the perfect size for a comfortable ride in the city or on the trail.
A low center of gravity give you superior responsiveness and agility while riding.
The rear shock absorber garantees you premium driving comfort while the LCD display shows you speed, assistance level, mileage and battery life.
Elias has dual disk brakes, both front and rear, for quick and safe stops in any circumstances.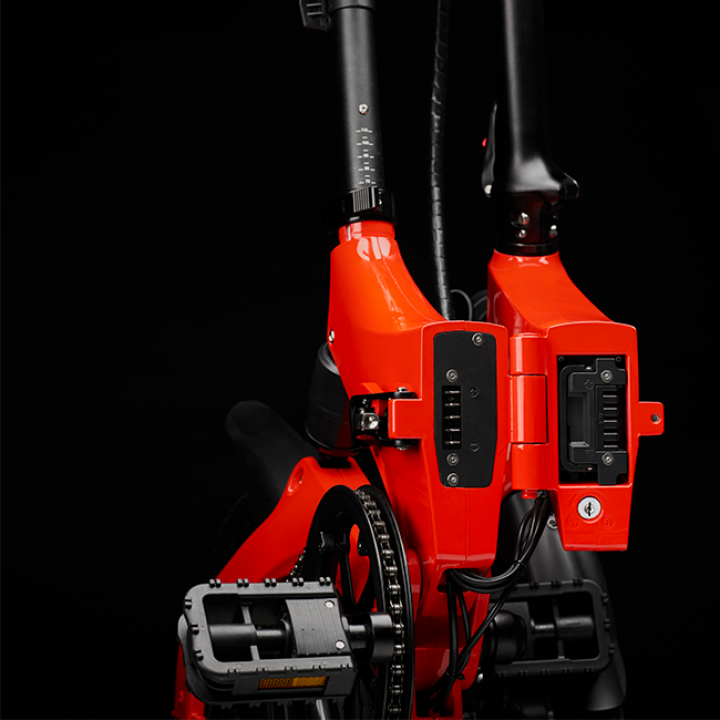 Power when you need it.
With up to 60 km of endurance, you get that extra boost to enjoy a full day of cycling pleasure. Elias delivers you 5 levels of pedal assistance, giving you power and speed when you need it.
Thanks to the torque sensor you get exactly the power you need.


Integrated and removable battery
The powerful and reliable Samsung Lithium battery is seamlessly integrated inside the chassis and can easily be removed. The battery is secured by a key-lock and can be fully recharged in about 3 hours both inside or outside of the bike.
Always up to date
The qualitative multifunction LDC display gives you at any time the most important information about your journey : your speed, the current and assist power level, the battery level, the travelled distance, the status of your headlight, ...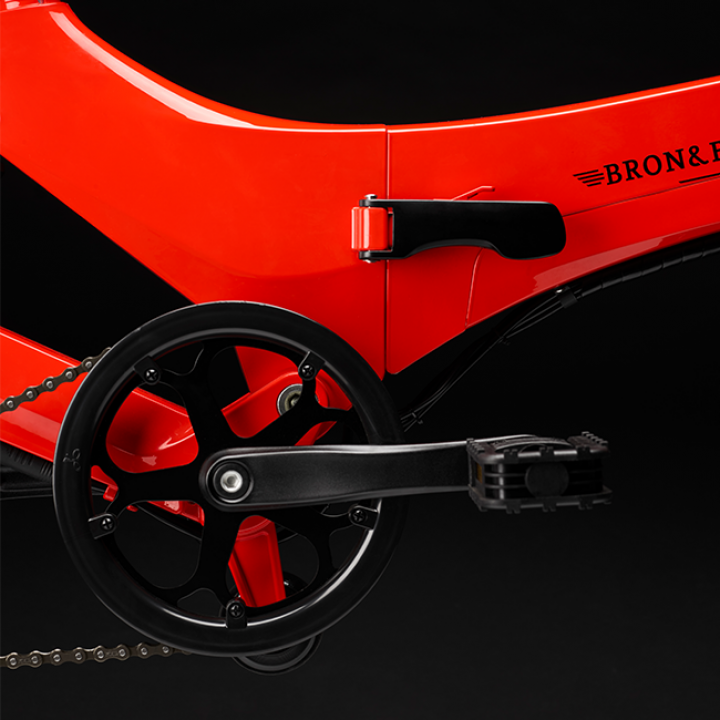 At your service
With BRON & BRYDE Care, you get premium aftersales. With a 2 years no quibble guarantee. We make sure your e-journey is always a carefree pleasure.
Buy now
TECHNICAL SPECIFICATIONS
Frame

Lightweight magnesium frame without welding

Motor Power

250 W brushless geared

Motor Torque (Rated)

6,5 N.M.

Battery

removable Samsung Lithium ion 36V – 7.0 Ah (1,3 kg)

Battery Anti-Theft

Yes, built-in lock with key

PAS Sensor

Torque sensor

Charger

2.0 A fast charger I 110 – 240V I 50-60 Hz

Estimated Time of Charge

3 hours

Est. Endurance Mileage

Up to 60 km

Max. Load

120 kg

Top Speed

25 km/h

Drive mode

Pedal, 5 levels of power assistance

Climbing Angle

25°

Brakes

Dual disc brakes, front and rear

Lighting

LED light, front and rear

Tyres

16" tyres with inner tube

Comfort

Rear shock absorber

Display

Multi-function LCD display

Net weight

17,4 kg (including battery)

Dimensions

Unfolded 1340 x 575 x 1100 mm I Folded 770 x 430 x 680

Comfort

Adjustable telescopic handle and saddle bar stem for a perfect sitting position

Mudguards

Rear and front mudguards included

Water and Dust Resistance

IP 45

Certificate of Conformity

CE-approved (EU Directive 2006/42/EC)